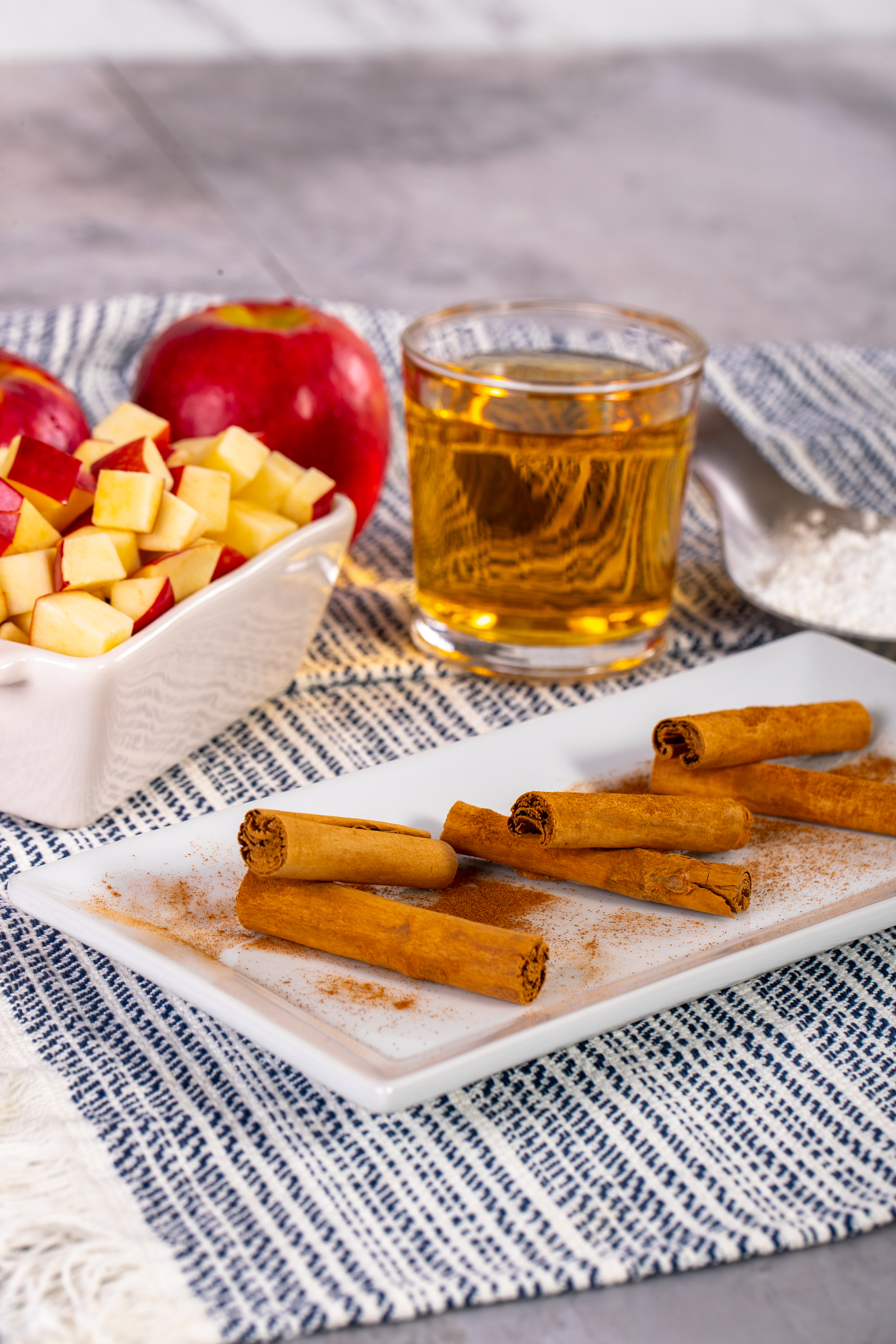 Apple Pie Stuffing
Indulge your canine companion with a delectable apple pie tailored just for them! This recipe features safe ingredients that will leave your pup begging for seconds.
Ingredients
2 3/4 cups wheat pastry flour
1 cup unsweetened coconut milk
1/2 cup coconut oil, melted
4 cups apples, cored, peeled, and sliced
1/3 cup water
1 tablespoon cornstarch
2 teaspoons cinnamon
Instructions
Step 1: Preheat your oven to 350 degrees
Step 2: For the pie crust, mix coconut milk, coconut oil, and wheat flour.
Step 3: Roll out dough to around ¼" then cut to fit into pie tin/muffin pan.
Step 4: Press the dough to the sides of the tin to create a bowl for the filling.
Step 5: Place apples and 2 tablespoons of water in a saucepan. Cook on low heat until the apples are soft.
Step 6: Combine cornstarch, cinnamon, and leftover water in a bowl and whisk together.
Step 7: Pour this mixture into your saucepan with apples and let the mixture cook for another 10 minutes or so.
Step 8: Let the mixture cool, then put scoops into your pie tins or muffin pan.
Step 9: You can leave the pies open-faced or use the leftover dough to make a pie lattice pattern on top.
Step 10: Bake at 350 degrees for 25-35 minutes.
Step 11: Allow it to cool, then serve to your furry friend in a KONG!


We love this no sugar added treat. Apple is a great low calorie treat for dogs!