TREATS & NUTRITION FOR YOUR PET
Introducing KONG Cuisine, a one-stop shop to spice up your dog's diet. With recipes from four-legged friends from around the world, find pet-friendly treats, drool-worthy meals, and our favorite, KONG stuffing recipes. Whether you are looking for something new to try or a fun take on a classic, these recipes are going to have your pup wagging with excitement.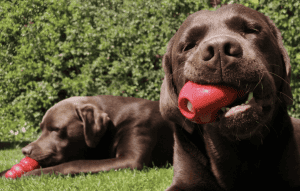 Featured Ingredients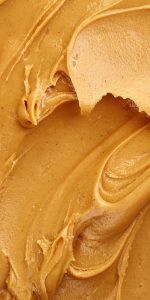 Natural Peanut Butter
Peanut butter is an excellent and nutritional snack for dogs. It's a great source of protein, healthy fats, vitamins B and E, and niacin and the perfect treat to add to any meal.
Be sure to give your dog peanut butter in moderation and to use a natural, unsalted, or homemade peanut butter. Add this tasty snack as is or take a peek at some of our recipes.
Peanut Butter Recipes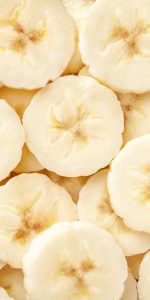 Bananas
This bite sized snack really packs a punch, a punch of potassium that is. Bananas are the perfect way for your pup to get important nourishment like potassium, vitamins, biotin, fiber, and copper.
Mash up some bananas and add them to your favorite KONG or try something new and pick one of our recipes to make bananas a new fan favorite!
Banana Recipes
New Recipes
KONG Shaped Frosty Berries Dog Treats
Berries and cream, berries and cream, heres a little treat for your pup who loves berries and cream.