Welcome to
The Kong
Library
Sit. Stay. Play. Learn along the way
Explore all the ways KONG can improve your dog's life. Read articles written by certified veterinarians, trainers, behaviorists, and breeders. These resources will give you the knowledge to give back to your dog all they give to you and more!

new to the Library

How to Crate Train Your Dog With a KONG
As many of you probably know, a KONG isn't just a toy, but can be used to solve many different things such as boredom, separation anxiety, and chewing, just to name a few.
Read Article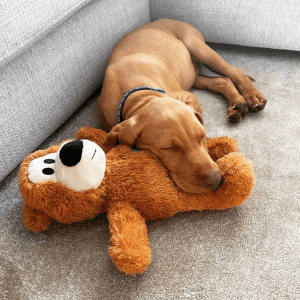 Teaching Your Puppy to Settle and Be Happy at Home
Teaching your puppy to settle, be home alone, and be happy is one of the most important steps in puppy training, though it is also the most overlooked for many.
Read Article
Featured Articles
Pet Dental Health
Periodontal or oral disease is common in most pets and can show signs of some type of dental disease by age 3.
Boredom Busters for Your Dog
Trying to work from home but your dog thinks you're just having an extended weekend to play with them?