Welcome to
The Kong
Library
Sit. Stay. Play. Learn along the way
Explore all the ways KONG can improve your dog's life. Read articles written by certified veterinarians, trainers, behaviorists, and breeders. These resources will give you the knowledge to give back to your dog all they give to you and more!

new to the Library

ADOPTING A RESCUE DOG: WHAT TO EXPECT
Have you recently adopted a new dog? Are you a little nervous about how they will settle into your home? It's a big change for both of you, and adjustments will take some time.
Read Article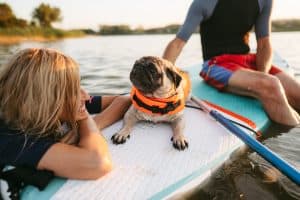 Dating With Dogs Series: 10 Dog-Friendly Date Ideas
Imagine this: You have a dog named Gary. Gary is your best bud and loves to meet new people & socialize. Gary…is now your wingdog.
Read Article