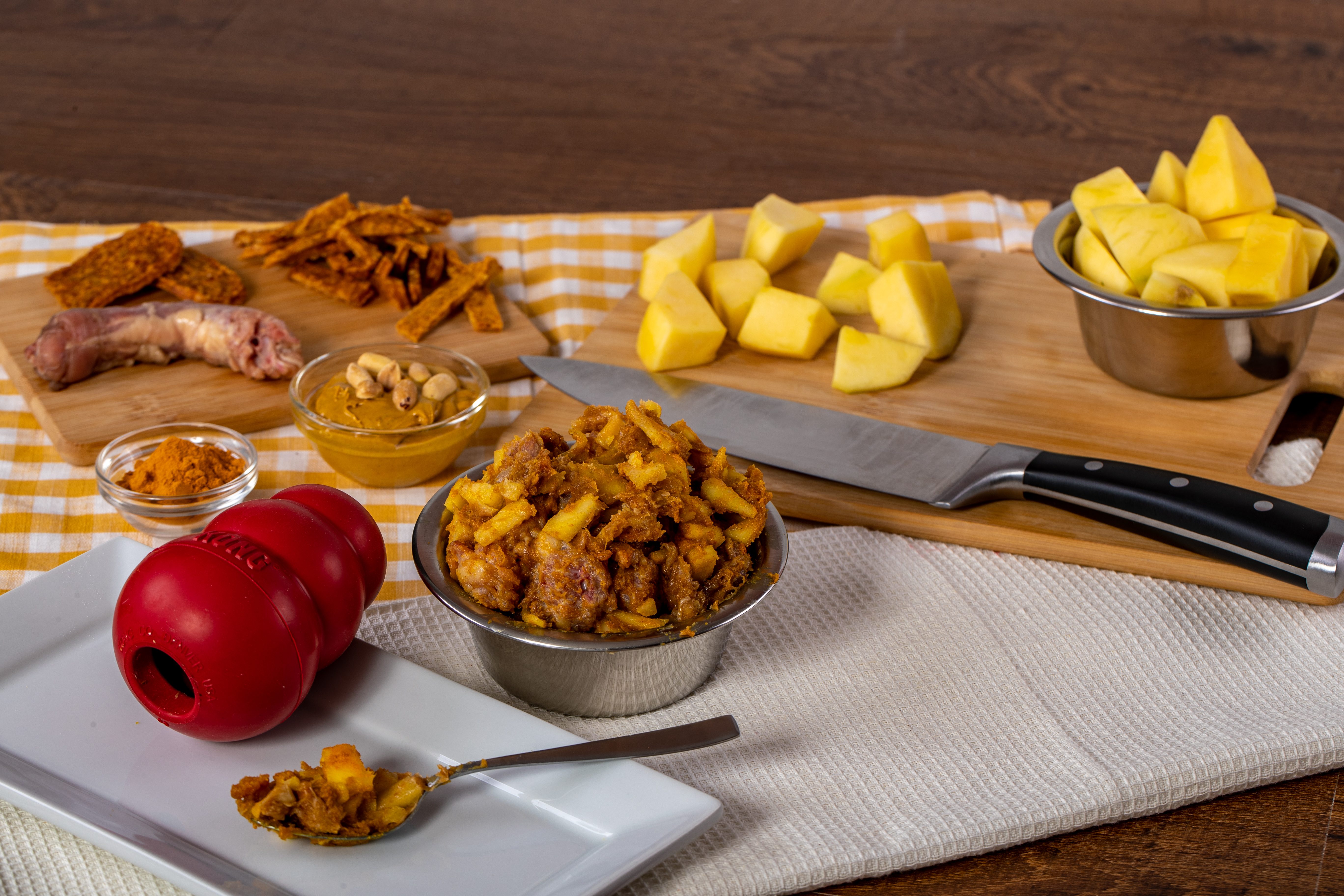 Mango Chicken Stuffing
A high fiber filling for your pup to snack on. This stuffing of chicken and mango will be a yummy treat of lots of protien for your dog to burn though while doing their favorite activities. Fix this stuffing to have a energy boost for your pup.
Ingredients
Air Dried Chicken
Booster Turmeric Peanut Butter
Dehydrated Chicken Neck
Mango
Instructions
Step One: Combine ingredients together in a mixing bowl.
Step Two: Stuff into your Classic KONG.


Lean meats such as chicken without the skin provide an excellent source of protein and help reduce excess calories and fat.