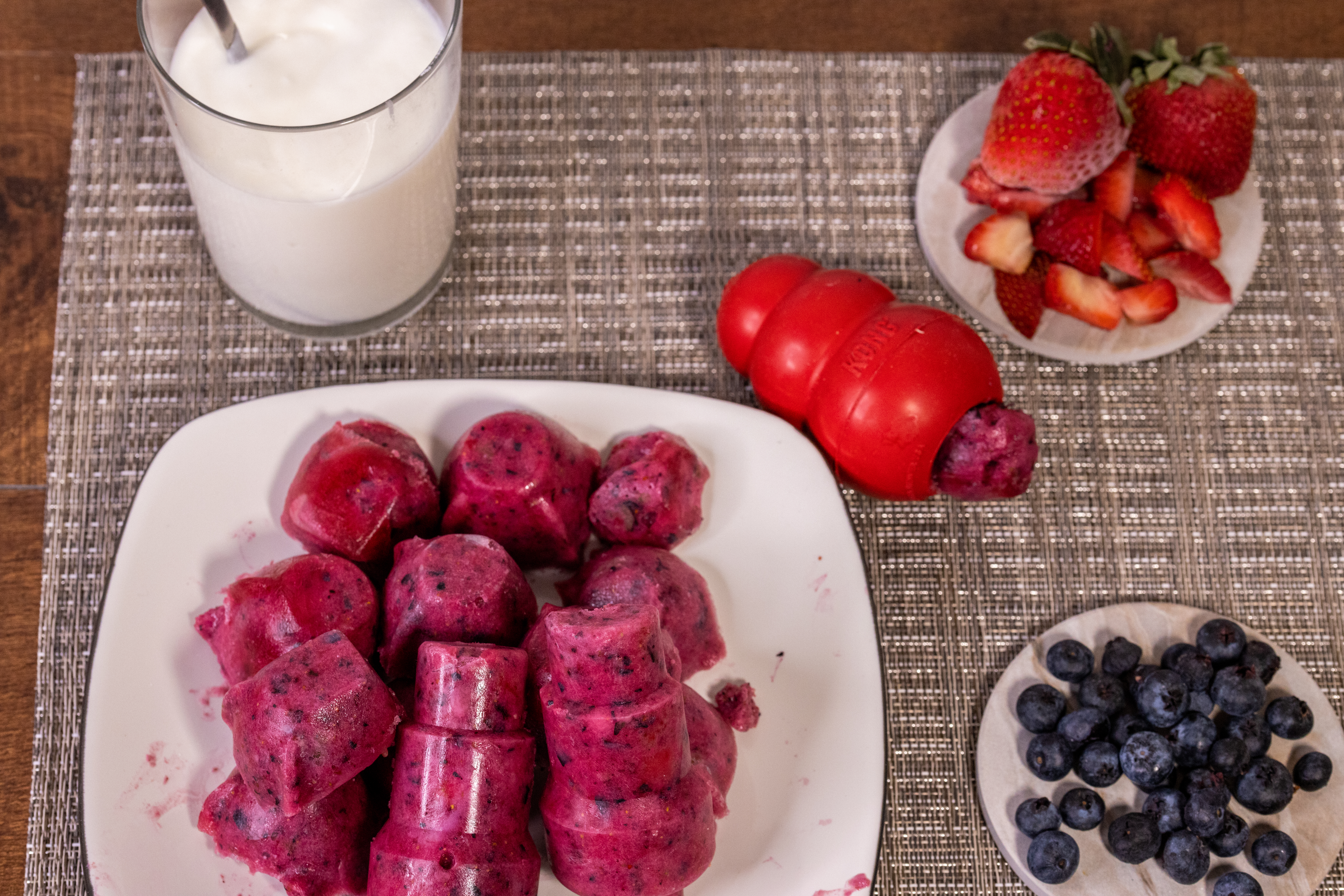 KONG Shaped Frosty Berries Dog Treats
Berries and cream, berries and cream, heres a little treat for your pup who loves berries and cream. A simple combination of blueberries and strawberries with plain yogurt to make a refreshing frozen snack for your dog. Place the mixture in a mold of choice or, even better your classic KONG, to make a frosty bite.
Ingredients
1 cup of Plain Yogurt
1/3 cup of Strawberries
1/3 cup of Blueberries
Instructions
Step One: Combine all of the ingredients into a blender and blend until smooth.
Step Two: Pour the mixture into a mold of your choice, or an ice tray. You can place the mixture inside the Classic KONG for an extra treat.
Step Three: Place in the freezer for two hours.


Blueberries are rich with antioxidants and immune boosting vitamins to keep your pup healthy. They are also an excellent source of fiber, which aids with digestion.