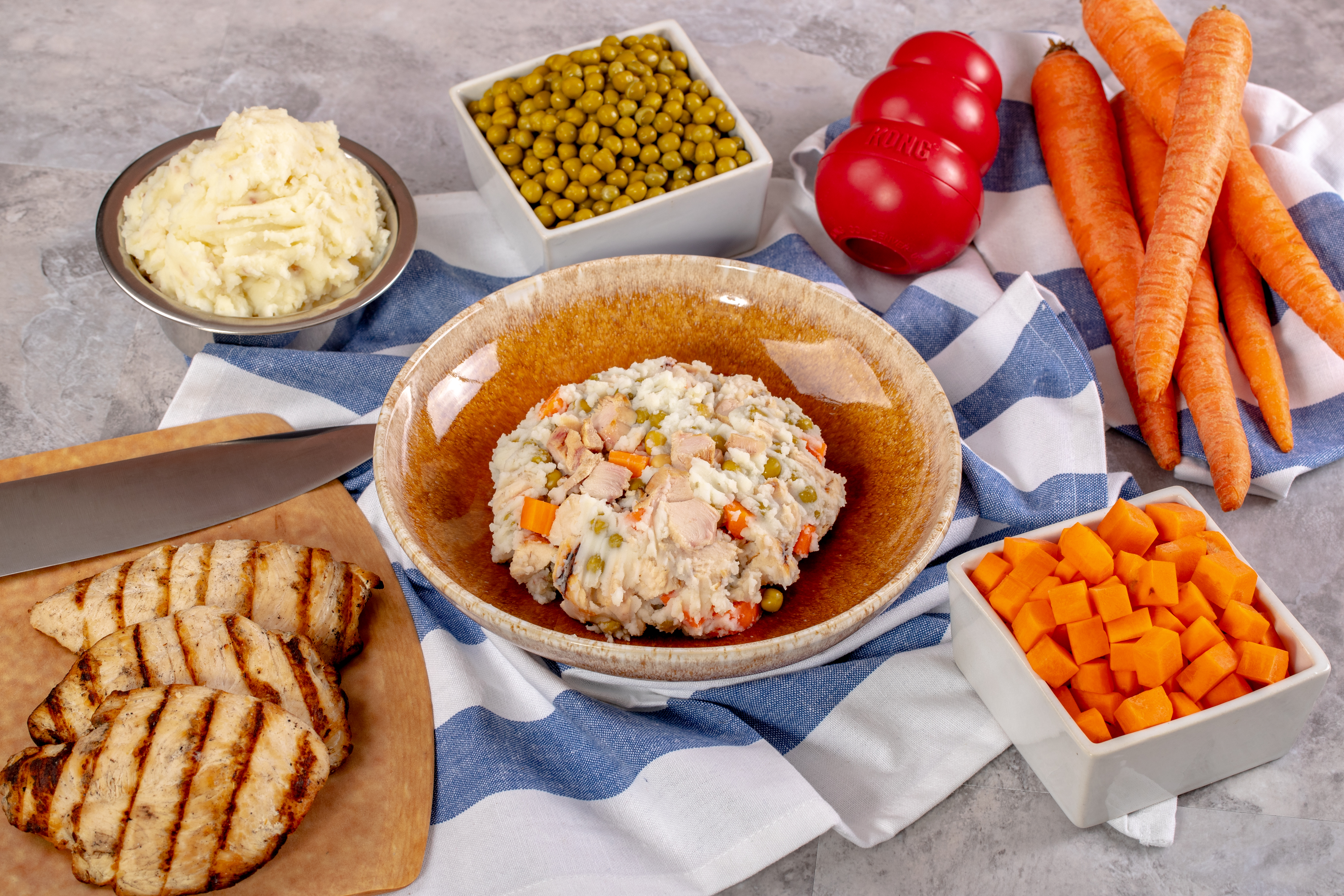 Chicken Pot Pie
One of the most comforting meals has gone to the dogs. This creamy combination of chicken, peas and carrots, and mashed potatoes can be served warm or frozen to give your pup the same warm fuzzies you get from eating a chicken pot pie. Let your dog enjoy a staple meal in their cleaned KONG Classic.
Ingredients
1/2 cup of Cooked Chicken
1/2 cup of Mashed Potatoes
1/4 cup of Frozen Peas and Carrots
Instructions
Step One: Cook the chicken and mashed potatoes.
Step Two: Mix all ingredients together in a bowl.
Step Three: Split the mixture between KONGs.
Step Four: Freeze for a greater challenge.


Lean meats such as chicken in this recipe provide an excellent source of protein and help reduce excess calories and fat. Peas and carrots are great low calorie snakcs that can also help a pup feel full!