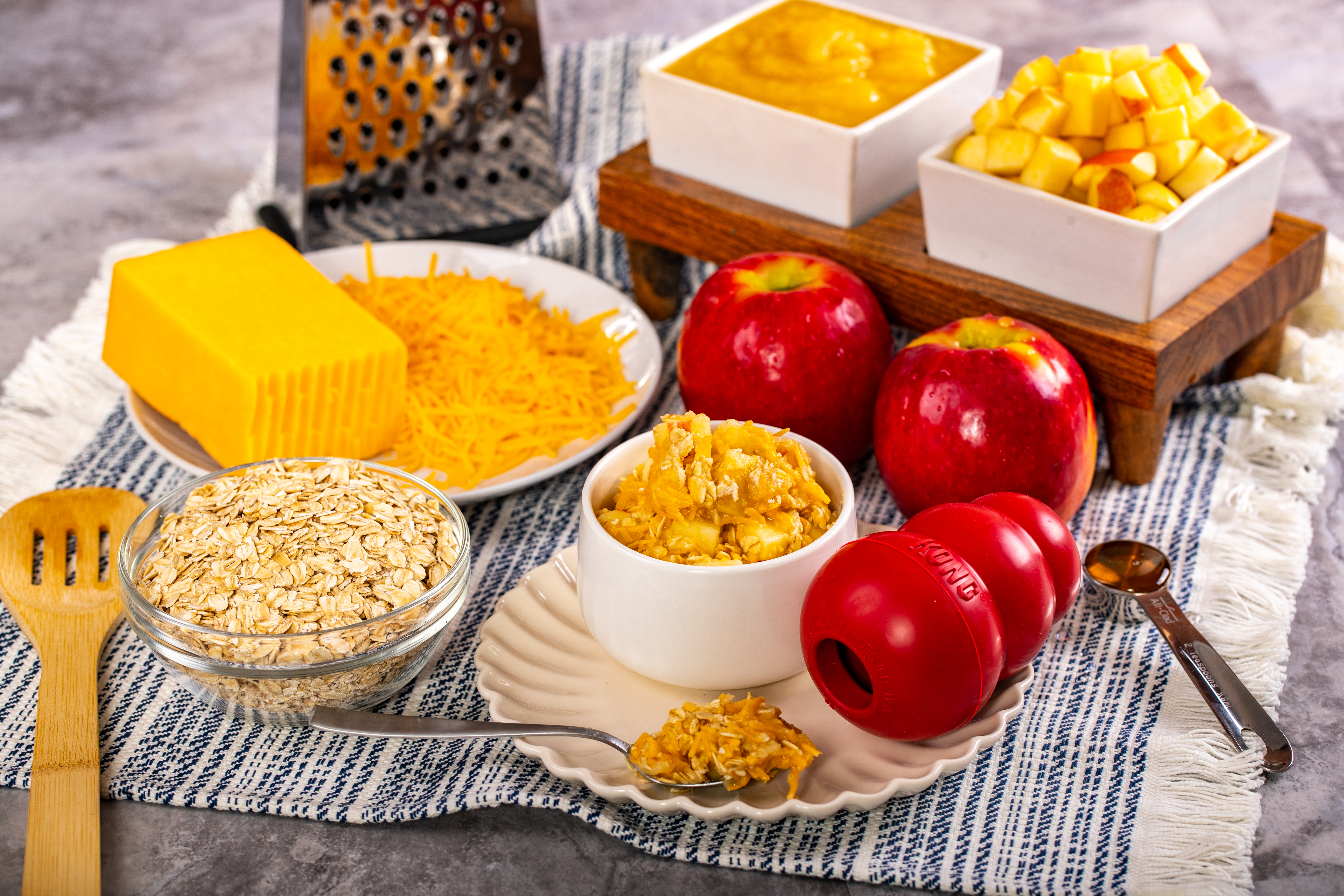 Apple Cheddar Pupcakes
Rise and shine! Make your furry friend's morning by fixing them this stuffing. Classic breakfast goodies like rolled oats, apples, and honey are sure to make a sweet snack to begin their day.
Ingredients
1/2 cup of Shredded Cheddar Cheese
1/2 cup of Applesauce
1/4 cup of Diced Apple
1/2 cup of Rolled Oats
2 Tbsp of Honey
Instructions
Step One: Dice the apples.
Step Two: Mix all the ingredients together in a bowl.
Step Three: Split mixture between KONGs.
Step Four: Freeze for a greater challenge.


Oats in this recipe are a nutrient-packed food that provides an excellent source of soluble fiber, which aids in managing blood sugar and blood cholesterol levels while also improving gut-healthy bacteria. This snack can be a fun addition for pets that can tolerate small amounts of sugar. Honey should be used cautiously in diabetics.