unleash the power of play
Give a dog a KONG. They'll be the first to show you, it's not just a toy, it's a KONG. KONG Classic is a toy that will be with your dog through all stages of life. From a puppy to the more distinguished years, KONG can serve various purposes for your dog.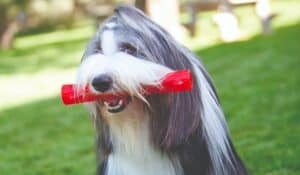 KONG Helps Solve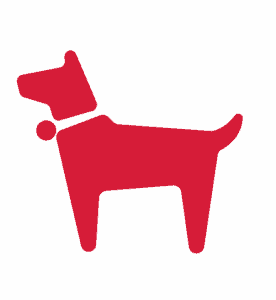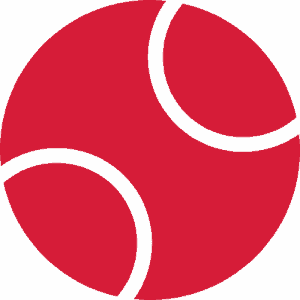 Use KONG For
Enrichment
Stuff strategically with your dog's favorite snacks for tons of healthy mental and physical stimulation that keeps your pup busy–and happy.
Fetch
A unique shape and dynamic rubber gives KONG an unpredictable bounce, sparking chasing instincts with a crazy rebound that's different every time.
Chewing
Durable, natural KONG Rubber satisfies your dog's instinctual need to chew. KONG helps dogs (and puppies!) learn appropriate chewing behavior.
Feeding
Feeding meals from a KONG helps manage weight by slowing eating while providing a satisfying mental and physical challenge.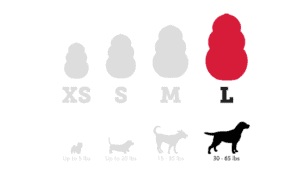 KONG Size Guide
It's important to give your dog the right-sized KONG based on their breed and weight. Always size up for safety!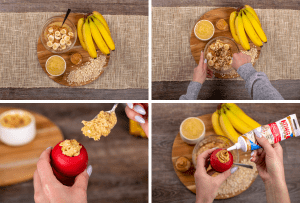 How to Stuff a KONG
Stuffing a KONG is easy. You can stuff anything that is safe for your dog to eat (in healthy amounts) into their KONG.
BONUS: FOR AN ADDED CHALLENGE, FREEZE A STUFFED KONG FOR 4-6 HOURS BEFORE GIVING IT TO YOUR DOG.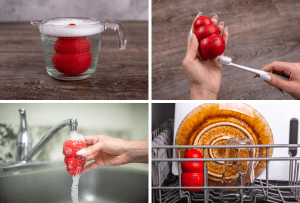 How to Clean a KONG
1. Soak in warm water with dish soap to loosen leftovers.
2. Use bottle brush, an old toothbrush, or a KONG brush to remove stubborn bits inside and rinse.
3. Or, wash in top rack of dishwasher
Tip: Have 3 KONGs on hand – one with the dog, one stuffed kong in the freezer, and one in the dishwasher.